BigTed is proud to be British brand offering premium giant teddy bears and accessories. We believe in creating high quality and responsibly made teddies, to offer lasting and unforgettable memories in people's lives. From our Birmingham workshop, we design and manufacture lovable teddy bears that, besides being fluffy, cuddly and cute, they encourage imagination and provide a nostalgic reminder of unconditional love.
At BigTed, we are passionate about creating unforgettable moments and remembering special ones!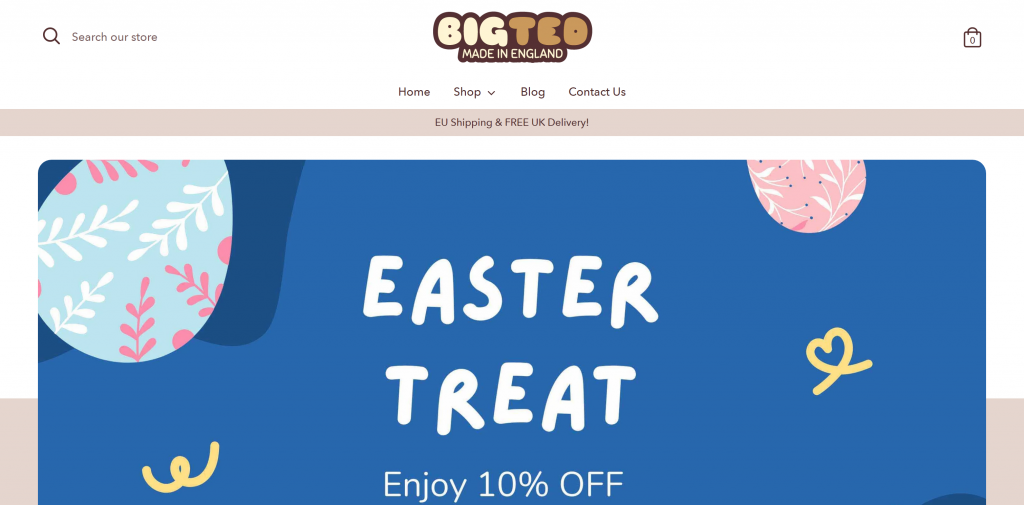 Health and Safety
BigTed stuffed animals are safe for children (3+ years old) to play with. Soft toys are a great way to stretch their imagination with little risk of ending up hurting themselves. Our handmade teddy bears are CE certified and comply to UK Toy Safety Regulation.
Quality Control
The quality of each of our stuff toys is carefully checked before being delivered to their new home. We choose durable materials so you can love your large teddy for years to come.

Large selection
Choose from a large range of colors and sizes. Our teddies are available in 6 colours light: brown, dark brown, caramel, pink, cream and white.
For any occasions
Why going small when you can show your love in the biggest way? – Surprise your better half with a memorable gift by pairing your giant teddy bear with chocolates and champagne. You can't go wrong with plush and food! Place a BigTed under the Christmas tree for them to find in the morning.
Pick the greatest birthday and anniversary idea!
BigTed huge teddies are the perfect gift make any occasion a memorable moment.