Today we return to JVC projectors after our previous testing of their excellent DLA-NZ7, and we will be looking at the mid-tier unit, if you can call it that, in their latest 2022 release lineup. If you are a projector enthusiast, JVC is probably on your radar and not without reason. Their previous NX lineup was terrific, and JVC seems to have gone further this year. So in our JVC DLA-NZ8 review, we will put this monster through its paces to see what it is made of.
JVC DLA-NZ8 Review (8K D-ILA Projector).
The new 2022 lineup consists of three projectors, including the DLA-NZ7 we previously tested, the DLA-NZ8 we have here with us today and the top of the line DLA-NZ9. Along with these three, the previous DLA-NX5 will remain part of the new lineup as a more low-budget solution. The most significant difference this year is centred around two things. First, the new lineup can support up to 8K, and the new projectors have changed from lamp-based to laser-based. So while in many aspects, the new models may look similar to their predecessors, there are some fundamental differences between them.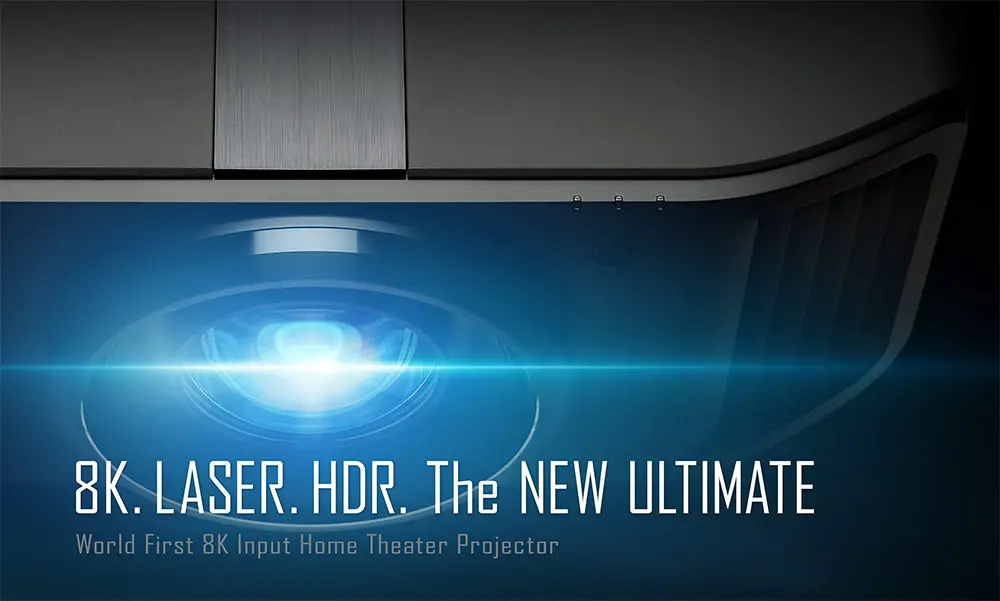 The DLA-NZ8 has a few notable upgrades over the NZ7 so let's see quickly what this JVC projector offers. The NZ8 can accept up to 8K@60Hz signals and output 8K with e-shift technology, which is an upgrade over the e-shift technology of the NZ7. It uses JVC's third-generation BLU-Escent laser diode light source capable of 2,500 lumens and a 3-chip design, one for each primary colour. It is rated at 80.000:1 native contrast, supports HDR, HDR10+ and Wide Color Gamut, and can display 3D with an optional dongle.