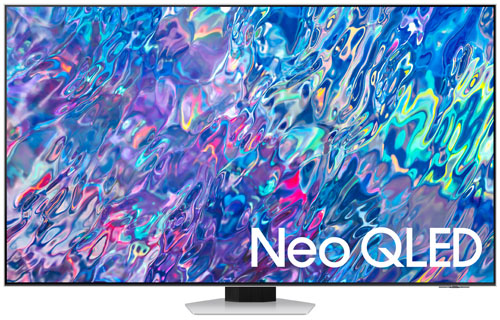 Recently we tested Samsung's best QLED for 2022, the Q80B. Today we are taking a step up the performance ladder, and we enter mini LED territory with our Samsung QN85B review, which by the way, is the most affordable mini LED TV Samsung has for this year.
There are plenty of mini LED models this year, with three 8K and three 4K ones. The QN85B feels, in many ways, a beefed-up Q80B because, looking at the specs, the only two significant differences we find are the use of the Neo Quantum Processor 4K and the mini LED backlight. There are a few other differences here and there. Still, these two make these two models apart. We would like to see how much of a difference in picture quality the new backlight can make, along with better processing considering everything else is the same.
Going through the specs real quick here, we see that the new QN85B is being offered in four sizes from 55 ″ up to 85 ″ with an even bigger 98 ″ pending release at some point soon. A 100/120Hz ADS panel similar to the IPS structure is used while we get a mini LED backlight with a Quantum HDR 24X rating. The Neo Quantum Processor 4K handles processing duties. It will support HDR10+, uses the Object Tracking Sound audio system, and utilizes the new Tizen 2022. Once again, the QN85B comes with four HDMI ports this year, as with many other Samsung models.